Central historic Rome is an easy, pleasant walk in narrow alleys of  window shopping, café bars and gelato shops.  All the sites are easily reached on an afternoon stroll; Spanish Steps, Trevi Fountain, Piazza Navona, Pantheon, etc.  If you wish to visit the Vatican and especially the Sistine Chapel, a tour is a must.  In the summer months the Vatican will see over 20,000 visitors a day.  The lines are hours long just to purchase tickets and the crowds in the museum must squeeze into a narrow hallway to the Sistine Chapel.  My suppliers are able to offer you an early morning entrance to the Sistine Chapel to beat the crowds.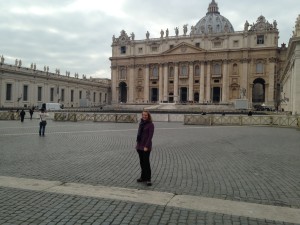 For pizza, "Bonci Pizzeria" near the Vatican is by far the best Pizza in Rome.  Pizza is cooked in large sheets and your piece is cut with scissors. So many options.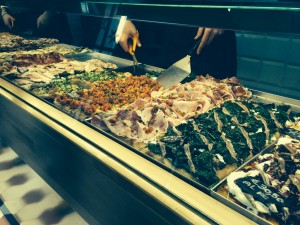 Umbria is a lovely wine region of Italy with rolling green hills and the most charming towns of century old walled cities. The poplar town of Assisi is the 2nd most important religious site in Italy because St. Francis was born and lived here.  The town is very crowded in the high season of the summer thus you might try one of the lovely villages nearby as a pleasant less crowded stay.  For examples, Spello, a charming picturesque walled town with magnificent views, or Bevagna, Montefalco, or Foligino.
The region is well known for their wines, olive oil and hand painted ceramics.
Florence feels small compared to Rome and again is very easily walkable to all the sites.  The lines in the summer for the Accademia di Belle Arti di Firenze (Micheleagio's David) queue down the street for hours.  These historic sites in Italy are so popular that they are overwhelmed with tourists, however my experience Italian tour suppliers can offer you the best options to beat these crowds.
My knowledge of hotel options in Italy will also add to your experience.  I look foward to working with you to plan the perfect Italian vacation for you and your family.
Ciao.