Sacha Lodge in the Amazon Rainforest is a short 1/2 hour flight from Quito to Coca, The local markets of Coca are enjoyed for a short time before you board a two hour boat ride (large motor powered canoe) down the Napo River to the lodge, stopping along the way to see a fascinating museum which gives you a broad view of the life of native tribes living in the Amazon.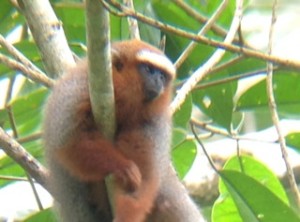 From the take out on the Napo River the walk is 1 mile on a boardwalk to Pilchicocha Lake. Once you have crossed the lake in a dugout canoe (quite possibly seeing a troop of monkeys hanging from branches near the bank) you will arrive at the Sacha Lodge.
The lodge itself is a beautiful blend of 26 native thatched roofs and raised houses with the modernization of a tile shower and roomy comfort.  The small size of the Lodge encourages small group exploration into the rainforest thus offerring more opportunities for viewing of the wildlife due to the low impact.  The Sacha Canopy walkway above the tree line allows for unbeatable bird watching.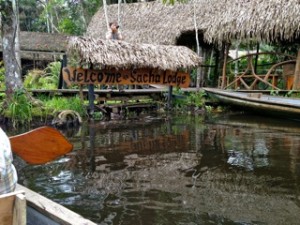 The lodge serves excellent food, all from buffets that are enjoyed with your native naturalist guide. The lodge also offers an all day bar and a great swimming area on the lake.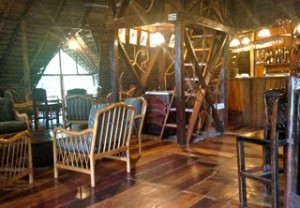 The wildlife is unbeatable, consisting of monkeys that can be observed all over the property and a variety of birds that ca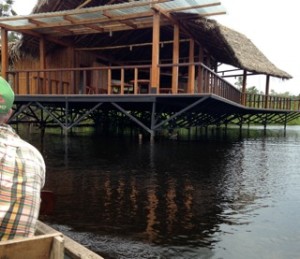 n be seen no where else in the world. Sloths, tarantulas, lizards, and a number of insects are also notable additions. The plants are almost as interesting as the animals in the Amazon.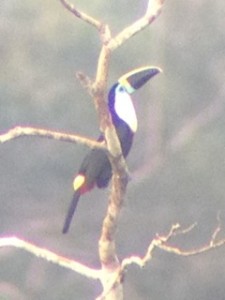 Your guide will be able to show you dozens of plants that all have different a values, including medicinal properties, deadly poisons, and locally invented powers. Even a zip line is offered for extra excitment.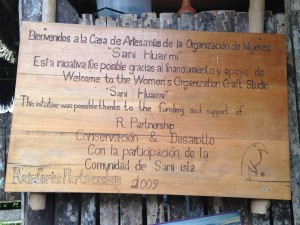 "Sani Huarmi", a woman organization craft studio is not far from Sacha Lodge on the Napo River. A visit is arranged for Wednesday and Saturdays only.  The village offers a view of farm along the Napo River and an interesting talk about medicinal plants grown in the area.